A

t the core of the Cycle Alert brand is our commitment to educating both cyclist and driver on safer road use. Our product is a door opening device for education and exchanging places that allows us to communicate directly with cyclists and drivers. We believe that technology can only be a part of the solution, when coupled with a greater emphasis on dialogue between bus and lorry drivers, cyclists, and all road users, and enhanced investment in cycle networks on Britain's roads.
"I highly recommend taking part in this event and getting an LGV driver's eye-view of the road.  LGVs and Public Service Vehicles can be dangerous and intimidating, but some knowledge about how they operate and how their drivers observe the world outside the vehicle, and what to do and not do as a cyclist can help you navigate the roads safely.  These events give cyclists the chance to experience the road from a very different vantage point, in what we believe is an important learning experience."
"Eddie Stobart is dedicated to building a safety culture among all road users and view supporting Cycle Alert's Exchanging Places project at Le Tour de Yorkshire as a fantastic way to engage with all road users."
"We are delighted to be working in partnership with Cycle Alert.  We both share an inherent interest in the promotion of cycle safety and raising awareness of the issues cyclists face on our roads.  With the Tour de France Grand Départ approaching, this partnership will allow us to keep our legacy commitments of improving cycle safety and encouraging shared responsibility on Yorkshire's roads."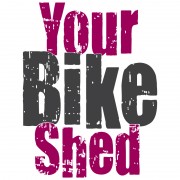 We think Exchanging Places is a great idea and wholeheartedly support the initiative because in order to improve road safety mutual respect needs to exist from both cyclists and vehicle drivers.  What better way to achieve this than swapping roles? Each person can see what dangers are presented and that perspective can only help road users to truly appreciate other road users and accept that drivers and cyclists have a shared responsibility on the road.  We hope the event is well supported and look forward to being part of this innovative scheme.
"Nestle is delighted to support Cycle Alert and Brake's initiative helping to raise awareness for both LGV drivers and cyclists.  At Nestle we encourage our employees to cycle to work wherever possible while ensuring safety remains a priority throughout our business so we see great benefit from this campaign.  Anything that makes cycling on our public roads safer can only be seen as a good thing."
The most common cause of serious injury and fatality to cyclists is collisions with Large Goods Vehicles. These types of vehicles have significant areas around them where cyclists are difficult to see by the driver.
Our aim is to reduce the number of cycling casualties caused by these types of collision. Exchanging Places events give vulnerable road users the opportunity to sit in the driver's seat of a Large Goods Vehicle to see what the driver can and can't see, and how difficult it can be to see a cyclist riding close to large vehicles. Experienced officers are on-hand to explain how these types of collision happen and the various ways to avoid them, as well as demonstrating the best places for a cyclist to position themselves when passing an LGV.
These events are free so if you're interested, just pop along to one. There'll be a friendly member of staff on-hand to take you through the various scenarios that can occur while you sit comfortably in the cab and play spot the cyclist. Those run in conjunction with the Metropolitan Police Cycle Task Force also offer free bike marking, in an effort to reduce bicycle theft. It's an eye-opening experience: even in a LGV cab with lots of mirrors and are many instances where the cyclist completely disappears from view.
List of Exchanging Places events you can find Cycle Alert!:
27th April 2016 16:30 - 18:30 Bonner Bridge Victoria Park
28th April 2016 16:00 - 18:00 Sutton Row Jun with Soho Square W1D
4th May 2016 0730 - 10:00 Morden Rd Junc with Kenley Street SW19
5th May 2016 12:00 -14:00 Queen Mary Uni Mile End Rd E1
6th May 2016 16:30 - 18:30 Carphone Warehouse Priory Retail Park Colliers wood SW19
9th May 2016 16:30 - 18:30 1 Nine Elms Lane Vauxhall SW8
10th May 2016 07:30 -10:00 Ontario Street Nr Elephant & Castle SE1
11th May 2016 07:30 -10:00 Chelsea Creek SW6
12th May 2016 16:30 - 19:00 Cartwright Gardens WC1
19th May 2016 07:30 -10:00 Bonner Bridge Victoria Park E3
20th May 2016 07:30 - 10:00 St John Street Farringdon EC1V
21st May 2016 10:00 - 13:00 Walthamstow town Square E17
25th May 2016 16:30 - 18:30 Shepherds Bush Green W12
27th May 2016 12:00 - 14:00 Kings College Hospital Denmark Hill SE5
31st May 2016 07:30 - 09:30 Wellington Arch W 17
For more information, or if you would like to organise an Exchanging Places with Cycle Alert for your area/event please give us a shout at [email protected]
We want cyclists to stay safe when cycling near Large Goods Vehicles (LGVs) and Public Service Vehicles (PSVs). The safety advice is simple, 'stay safe, stay back'.
The 'stay safe, stay back' advice applies to cyclists when cycling near to a moving lorry or approaching any stationary Heavy Goods Vehicle (HGV) on the road, at junctions, traffic lights or in slow moving traffic. It's important to get into a position where the lorry driver can see you.
The areas of risk can be the full length of the lorry, with the driver unable to see anyone cycling beside them on the left.
Both new and experienced cyclists have been killed in collisions with lorries. This often happens when a lorry turns left, hitting a cyclist on the nearside, or when cyclists stop too close to the front of a stopped lorry.
Don't assume a large gap between lorry and kerb is safe. When turning left, large lorries always move over to the right before they swing sharply across to turn.
Don't risk your life by trying to pass lorries on the left hand side when they are stopped at junctions or are about to turn.