The new HGV Blind Spot Technology
Cycle Alert are experts in developing and delivering vehicle safety technology to multiple industries including freight, construction and waste industry across the UK.
Cycle Alert is the 1st company in the world to innovate, design and deliver a cyclist-specific safety system, designed to prevent collisions with cyclists and increase driver awareness by making cyclists visible in vehicle blind spots. This safety system is made up of three fundamental parts: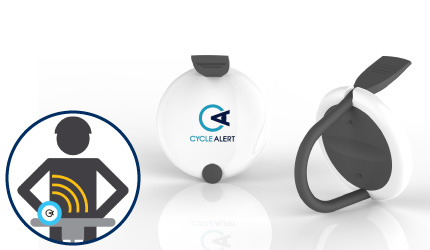 Each Cycle Alert "cycle tag" is mounted on to a bicycle, helmet, or person. Whenever moving, the cycle unit advertises its presence regularly so that a vehicle's sensors can detect its presence. When the bicycle is stationary for a while, the advertising transmissions stop. The rubber strap makes fitting and removal easy.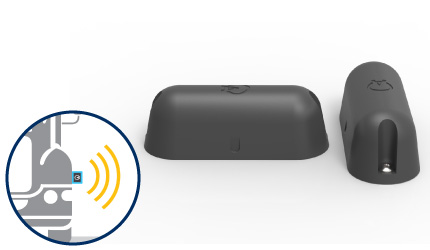 Vehicles are fitted with wireless Side Units and Cab Units. Together, they form a sensing system that allows the driver to know that a bicycle is near. Side sensors are permanently (but wirelessly!) attached to the vehicle sides, they are ultrasonically welded to ensure a permanent, weather-proof seal, and have an expected battery life of up to 10 years (its outstanding battery life is one of our super-secret patents!). There is no wiring required to the sensors at all!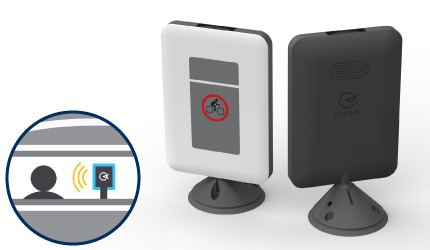 The side sensors report the received signal strength from the tagged bicycle to the Cab Unit. If the signal strength reports from the side sensors received by the Cab Unit pass a certain threshold level, then an audible alert is sounded and the cab display shows the approximate location of the bicycle – front, left, right or rear – with an LED display. The cab unit is installed permanently in a vehicle cab, in view of the driver.